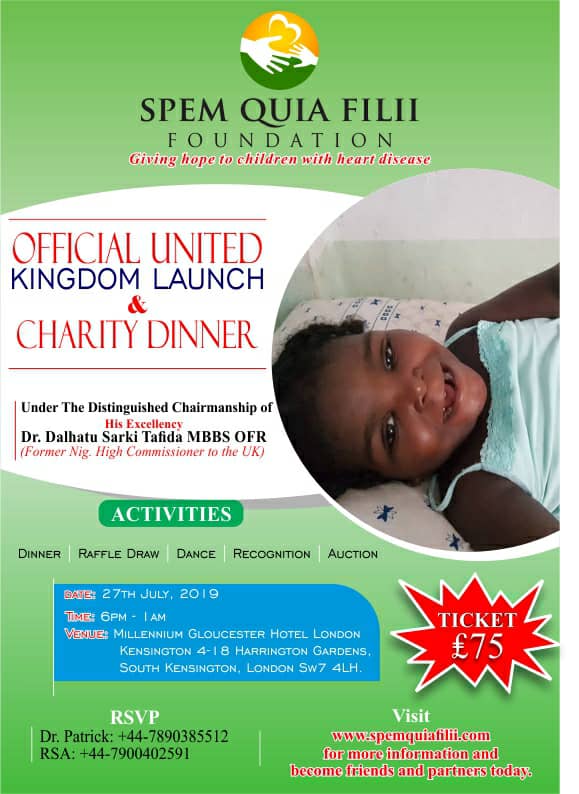 The burden of Pediatric heart disease in Nigeria is considerably great. With the current capacity of its health system, thousands of children in Nigeria are needlessly dying from treatable heart disease.
SPEM QUIA FILII FOUNDATION's vision is to give every Nigerian child the opportunity to live a long and fulfilling life by providing the needed care for treatable heart diseases through a collaborative patient care program with the goal of becoming a centre of excellence in treatable pediatric heart disease for other west African countries.
They are hosting their first event in the UK on the 27th July @ The Millennium Glouscester Hotel London. Tickets are only £75‼
💯% of ticket, sales, monies raised from the auction will go to the charity.
The night will be filled with great music, good activities and most importantly raising awareness of the amazing work this organisation is doing.
Hope to see you there.
Ticket available:
Dr Patrick : +44 7890385512
RSA : +44 7900402591