Thousands of children in Nigeria are dying needlessly from treatable heart disease. SPEM QUIA FILII foundation was born to address these issues.
SAVING LIVES
The burden of Pediatric heart disease in Nigeria is considerably great. With the current capacity of its health system, thousands of children in Nigeria are needlessly dying from treatable heart disease.
SPEM QUIA FILII FOUNDATION was created to address this issue.
SPEM QUIA FILII FOUNDATION provides free Heart Surgery to babies and children who are in the greatest need.
LIVE SAVING HEART OPERATIONS
TESTIMONIALS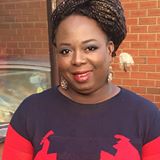 "This charity has been doing amazing work in Nigeria for children born with congenital heart defect it is run and lead by doctor Patrick uwubanmwen Otamere. Dr Patrick has been funding this charity with the help of overseas doctors and nurses. I just want to appreciate you doctor I doffed my hat  for you for the selfless work you have been doing. "
Courtesy visit to the National Hospital Abuja 27th November during the paediatric open heart surgery and cardiac project by the Chairman/CEO Nigerians in diaspora commission Hon Abike Dabiri- Erewa. To her right is Dr Patrick
Post surgery patient in ICU being cared for by our team training and mentoring the local ICU team Real capacity building
Spem Quia Filii Foundation paediatric cardiology and cardiothoracic surgery project at the National hospital Abuja Nigeria 23 November to 1st December 2019
It doesn't take much to change a life, Get in touch today and start making the difference.
Only takes a few seconds!