Thousands of children in Nigeria are dying needlessly from treatable heart disease. SPEM QUIA FILII foundation was born to address these issues.
SAVING LIVES
The burden of Pediatric heart disease in Nigeria is considerably great. With the current capacity of its health system, thousands of children in Nigeria are needlessly dying from treatable heart disease.
SPEM QUIA FILII FOUNDATION was created to address this issue.
SPEM QUIA FILII FOUNDATION provides free Heart Surgery to babies and children who are in the greatest need.
LIVE SAVING HEART OPERATIONS
TESTIMONIALS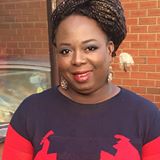 "This charity has been doing amazing work in Nigeria for children born with congenital heart defect it is run and lead by doctor Patrick uwubanmwen Otamere. Dr Patrick has been funding this charity with the help of overseas doctors and nurses. I just want to appreciate you doctor I doffed my hat  for you for the selfless work you have been doing. "
By Mike Abiola – The celebration and awards night by the NHCPUK in honour of Nigerian professionals with outstanding contributions to the NHS@70 which held at the 5 star Grange City Hotel in London attracted both
Recipients of the recently concluded NHS@70 Excellence Awards organised by the Nigerian Healthcare Professionals UK (NHCPUK) were full of emotions and appreciations as they speak to Susie Retty, Africa Alive presenter. From left: Mrs Bola Majekodunmi, Dr Olu
It doesn't take much to change a life, Get in touch today and start making the difference.
Only takes a few seconds!